The 2010 release adds a feature that is very similar to the favorites list in your web browser. This is a menu option in the main menu bar that lets you add your most used reports, transaction windows and lists for easy access.
The Favorites menu is in the upper left of your main QuickBooks menu. Select customize favorites to add options.

You are given a list of all of the menu and submenu options that you find in your QuickBooks main menu.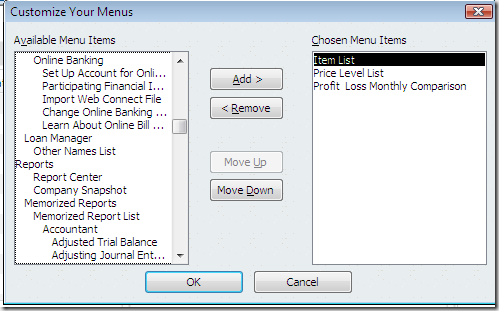 Very helpful!
Category: Program Updates, QuickBooks 2010
Charlie Russell is the founder of CCRSoftware. He's been involved with the small business software industry since the mid 70's, focusing on inventory and accounting software for small businesses. Charlie is a Certified Advanced QuickBooks ProAdvisor.