In QuickBooks Premier and Enterprise you can create inventory assembly items, and then create a build transaction to manufacturer that assembly. There are times when QuickBooks generates an error and says it has to shut down just after you issue a build, and the build is not recorded.

At this time I've only seen this happen in the 2009 product, but it might happen in other years. The first thing to look at is to see if your bill of material has any blank lines in it.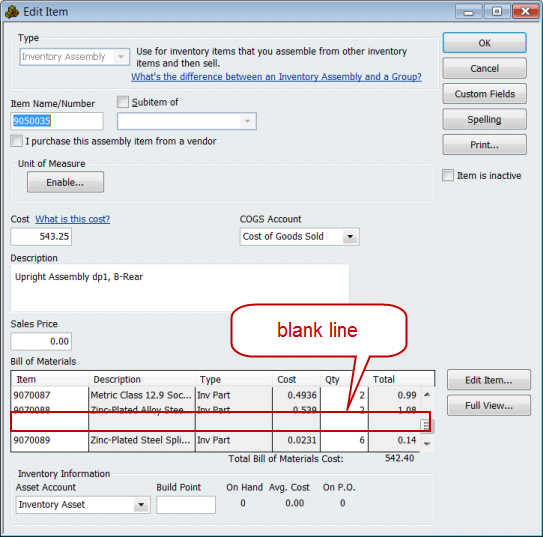 I found that if you see that error when issuing a build, usually the assembly item has this problem. Deleting the blank lines (use ctrl-DEL) resolved the problem.
I have only seen this in QuickBooks 2009, and when I converted the file (without changing the BOM) to 2010 the error did not reoccur.
Also check to make sure that all components and the assembly have valid accounts set up. If you get the following error, you may have problems with issuing a build: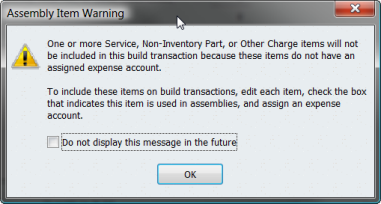 Category: Manufacturing
Charlie Russell is the founder of CCRSoftware. He's been involved with the small business software industry since the mid 70's, focusing on inventory and accounting software for small businesses. Charlie is a Certified Advanced QuickBooks ProAdvisor.