When you create a new company file with QuickBooks 2011 there is a new QuickBooks Quick Start Center procedure that kicks in after you finish the traditional "interview" or company setup procedure that we are familiar with. This lets you easily create new bank accounts, items and vendors/customers/employees.
After the normal setup (where you are either interviewed, or asked about your chart of accounts and location of company file), you will be taken to the Quick Start Center. Note that you can aslo access this from the Getting Started widget in your home page (you may need to enable this widget in your preferences).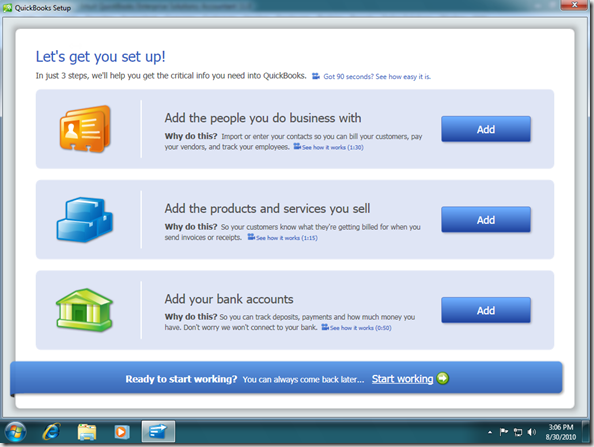 Adding People
You can take contacts from your Outlook, Yahoo or Gmail address books (or and Excel spreadsheet) and add them to your QuickBooks lists.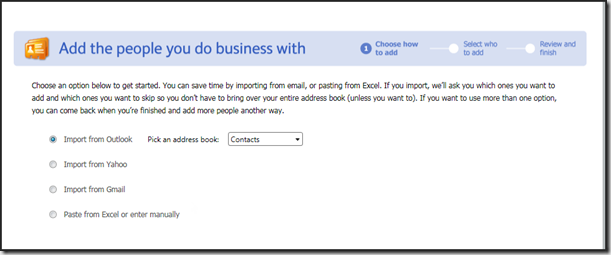 You have the ability to save them as customers, vendors or employees. You can also skip over those you don't want to add.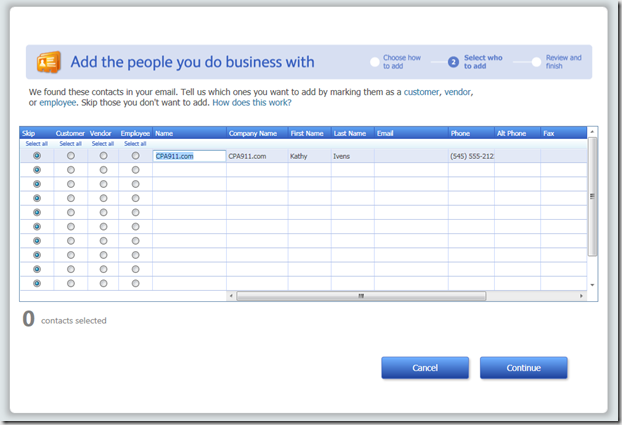 In a subsequent step (not shown here) you have the ability to enter an opening balance for a customer or vendor, just as you could if you add them in QuickBooks directly.
Adding Items
You can also add items to the item list. Initially this is a fairly limited option. You don't get to pick what account the items will post to, you don't get to make non-inventory parts (etc.) into two-sided items. If you are a NEW user you probably don't understand what the "item list" is in QuickBooks anyways. It will be interesting to see how this is accepted.


Adding Bank Accounts
The third section lets you add bank accounts.

Finishing Up, and Results
After the records are imported you have one last screen. The good news is that there are a number of tutorial videos available here for new users (I couldn't test them, so I can't say if they are useful or not). The confusing part is that you have a browser window open, it isn't clear what to do next from this screen (just click the X to close the window).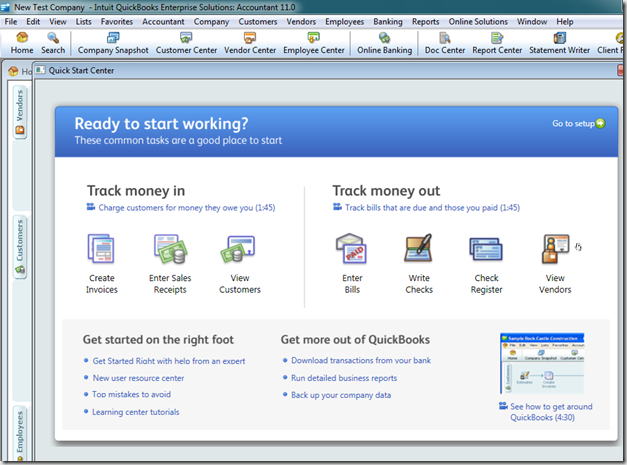 My bank account was added successfully: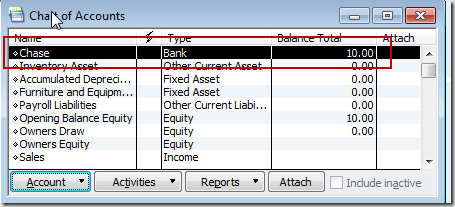 The vendor was added from my contact list successfully: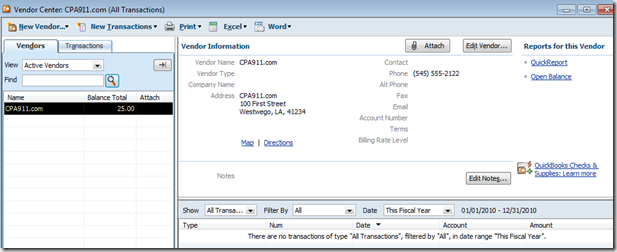 My items were added successfully: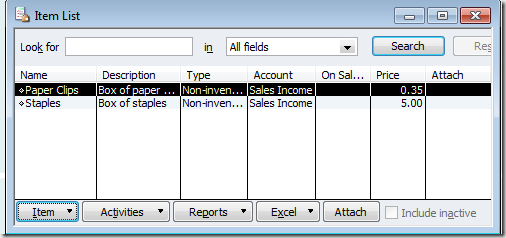 Category: Program Updates, QuickBooks 2011
Charlie Russell is the founder of CCRSoftware. He's been involved with the small business software industry since the mid 70's, focusing on inventory and accounting software for small businesses. Charlie is a Certified Advanced QuickBooks ProAdvisor.