Today's posting is a quick tip about editing a Bill of Materials for an assembly item in QuickBooks. A client was asking me about a feature in my CCRQBOM manufacturing plug-in program the other day, talking about a problem related to deleting a line in the BOM. There was a detail line in the middle of the BOM that was to be removed, and the only way he could come up with was to delete the item ID in the line. This, unfortunately, leaves a "hole" in the middle of the BOM.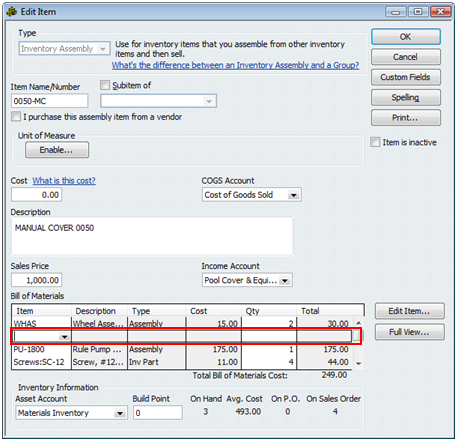 "Why not right click and select delete line to delete the line" I asked, as that is the method we usually use to delete lines from documents in QuickBooks? This is what you can use in an invoice, for example.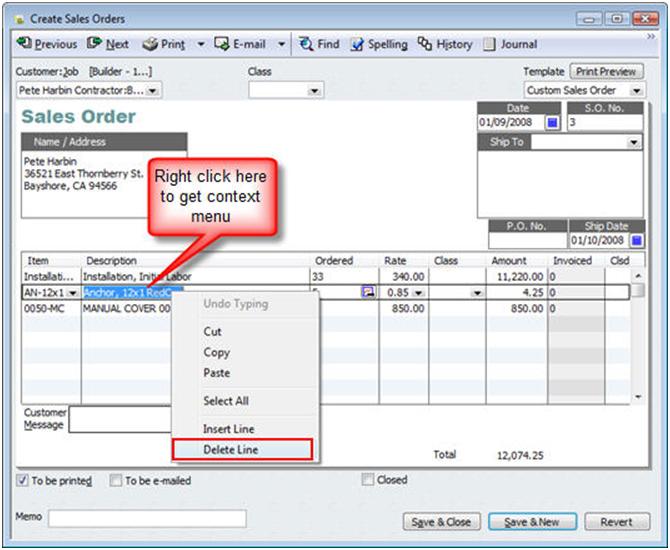 The problem is, as he pointed out, this doesn't work. For some reason in this particular place, QuickBooks doesn't provide this method of deleting a detail line.
However, if you click "ctrl-del", or select the Edit menu and then delete line, this works. This is a much better means of deleting a line from a BOM than just blanking out the item itself. Some integrated applications won't process a BOM correctly if you leave these blank lines in the middle.