In my prior article on sales tax in QuickBooks I showed you how to set up QuickBooks to properly manage sales tax. Now lets see how QuickBooks displays the sales tax in an invoice. When you add sales tax to an invoice we need it to show somewhere on the printed form so that the customer can see all charges that go into the total.
Here is the standard Intuit Product Invoice. It does not include the sales tax in the footer of the order. If you have a form like this, QuickBooks knows that it must add the charge somewhere, so it adds the sales tax as a detail line.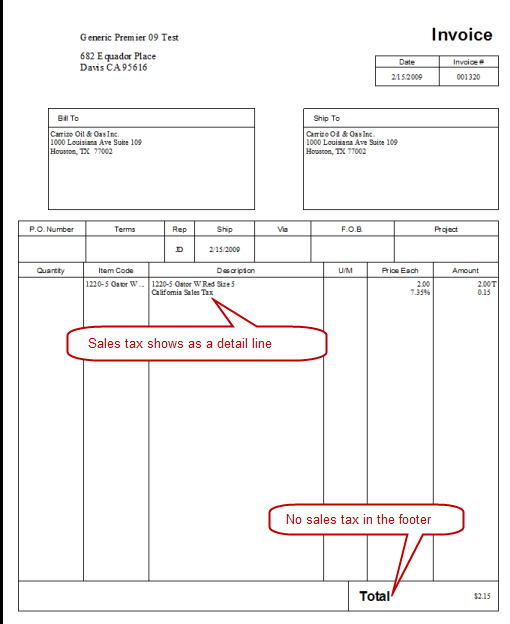 We can use the Additional Customization feature to add sales tax in the footer of the form – I recommend also adding a subtotal.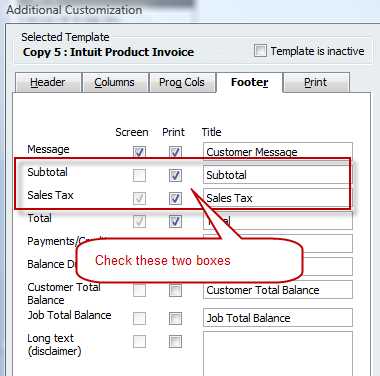 If you make this change, the sales tax now shows in the footer, not as a detail line.

Not Showing Sales Tax Percentage
Several people have asked about not showing the sales tax percentage in the form. If you look at both of the samples above, the percentage always shows. Here is how to handle this in QuickBooks.
Set up a form that includes the sales tax in the footer, as shown above.
Select the Layout Designer and click on the label for the sales tax (not the sales tax field itself).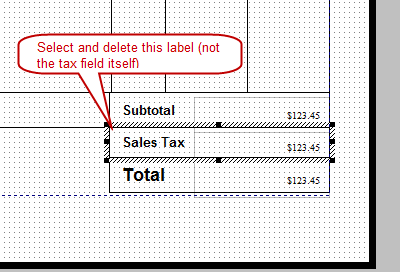 Delete this label by pressing the delete key.
At the top, click the add button and add a text box.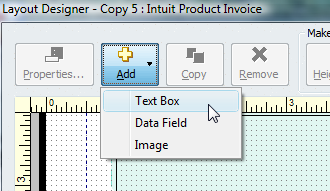 Right click on the text box and select properties and set the font type and font size (usually Arial and 12 pt) and enter the text "Sales Tax". Drag the label to the footer.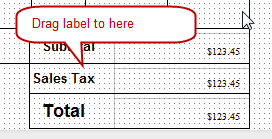 If you add the label this way the sales tax percentage will not show.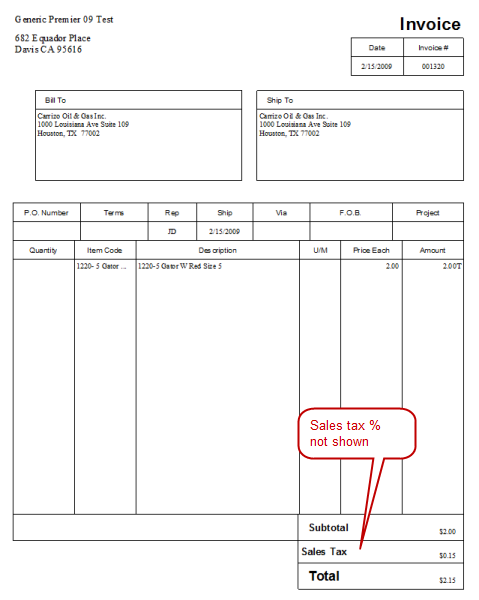 I hope that this is clear – if you have any more questions please ask!