Very often when we talk about updates of your version of QuickBooks  people don't always know what version (or revision) they are running. It is simple to determine as I'll show here.
Run QuickBooks, and press the F2 key. A window will open that has a lot of information – and your version/revision information will show at the top.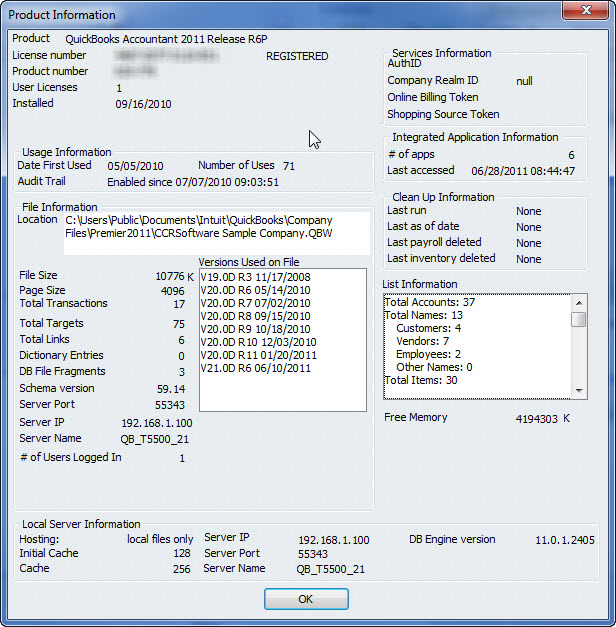 This shows that I'm running QuickBooks Accountant Edition 2011, and that I'm on release R6.