If you are using sales tax in QuickBooks, the program will usually mark the "taxable" items with a "T" right after the amount for the line. Some people would prefer to not have this.
Select Edit then Preferences and select the sales tax preference. Uncheck the box that I point out below.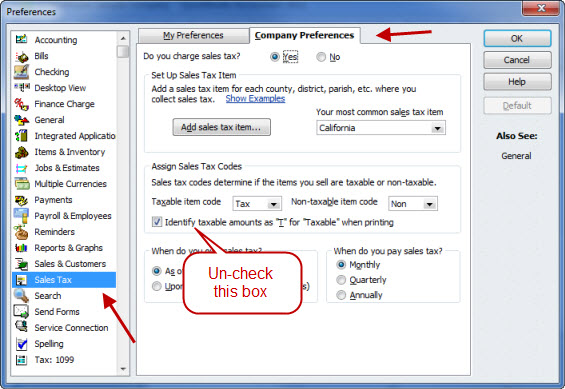 Charlie Russell is the founder of CCRSoftware. He's been involved with the small business software industry since the mid 70's, focusing on inventory and accounting software for small businesses. Charlie is a Certified Advanced QuickBooks ProAdvisor.