If you make a sales tax item inactive in QuickBooks (which you might want to do if your tax rates change mid year, as I talk about in this article), you may find that when you add a new customer that this inactive sales tax item is still showing as the default item for the customer. How can you change this?
This is controlled by a preference. Select File then Preferences and locate the sales tax preference. In the Company Preferences tab, look for the option Your most common sales tax item. Most likely this is still pointing to the inactive item. Change this setting, and when you add a new customer QB won't default to the inactive item.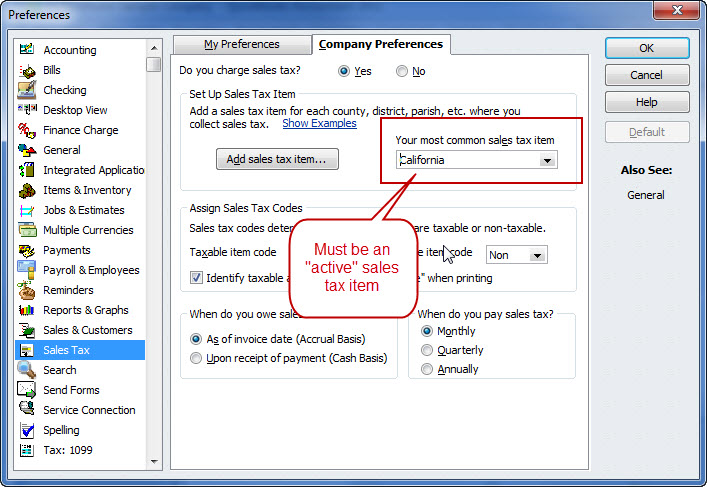 Category: FAQ
Charlie Russell is the founder of CCRSoftware. He's been involved with the small business software industry since the mid 70's, focusing on inventory and accounting software for small businesses. Charlie is a Certified Advanced QuickBooks ProAdvisor.