When editing an invoice (etc.) template in QuickBooks you will see a project field, but you cannot add it to the screen. A common question is "why not?" – as people would like to use that field.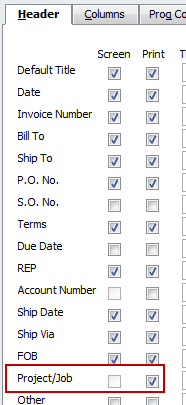 In QuickBooks, the that isn't a separate field that you can enter directly. The project field is the job name from the job you are billing.
 In the customer center, when you add a customer, you have the option of adding a customer or a job. The job is attached to a customer.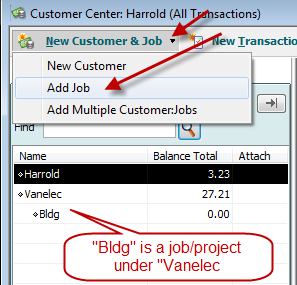 When you select a customer from the dropdown list when adding an invoice, if there are jobs attached to customers you will see the customer name followed by the job name, separated by a colon. For example, if you have customer "Vanelec" and a job for Vanelec named "Bldg", in the drop down list you will see both "Vanelec" and "Vanelec:Bldg".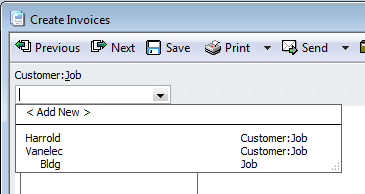 When you add the "project" box to the printed form, it will be blank if you select "Vanelec", it will have "Bldg" if you select "Vanelect:Bldg". You can't override it.