OK, so you are using QuickBooks Accountant, because you want to have access to ALL of the features that QuickBooks includes. Or perhaps you are an accountant or QuickBooks ProAdvisor, and that is the version that you were given. Did you happen to notice that the Job Costing Center isn't showing in your menu? Want to see how to get to it easily?
The Job Costing Center is is a very helpful tool if you are working in a job costing environment OR helping a client who uses job costing. It collects job costing information into one location so that you can easily find that information without having to search in multiple scattered menus. It provides some analysis of your business that can't be found anywhere else in QuickBooks. A very useful tool!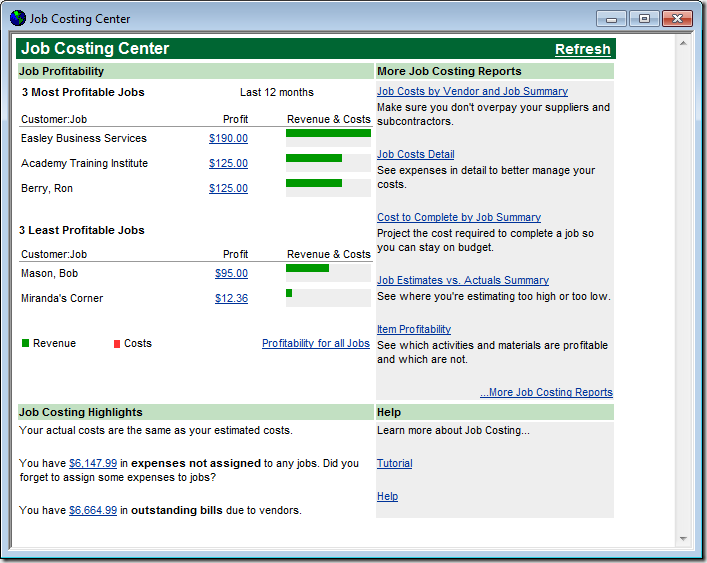 However, if you are using the Accountant version of QuickBooks you won't find this center listed in any of your menu choices. Sure, you can "Toggle" to the Contractor's Edition, where you can find the Job Costing Center, but then you are not able to see many of your Accountant features or any of the "industry" reports for other industries. I often recommend the Accountant edition to manufacturing firms that are building large, custom items so that they can have BOTH the manufacturing industry reports and features as well as the Job Costing Center.
I really hate "toggling", though. It takes time and limits what I can see, and sometimes I run into problems where I'm not allowed to toggle. If something is slow or annoying to do, people just won't do it.
So, here's a tip on how to get this feature to show in the Accountant edition so you don't have to toggle to find it each time.
First, let's toggle to the Contractor's Edition.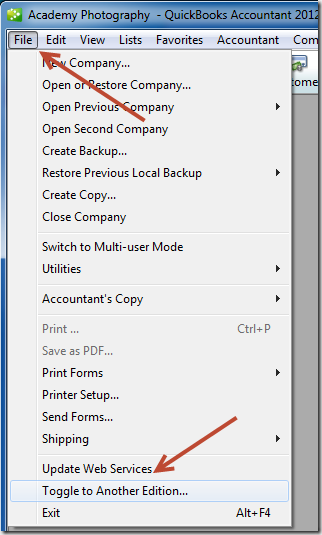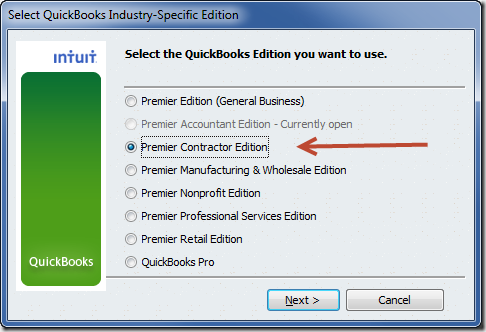 Now, select the Job Costing Center from the Contractor menu.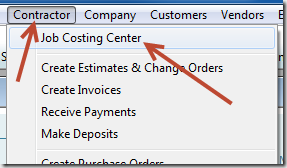 With the Job Costing Center selected as your top window, select View and then Add "Job Costing Venter" to Icon Bar.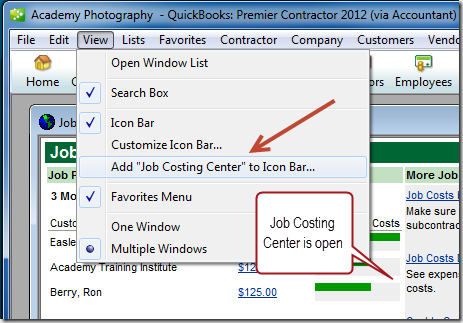 This creates an icon that is on the icon bar, but it may be off the end of the icon bar.

Now, toggle back to the Accountant Edition, and you will find that the Job Costing Center icon is on your icon bar, without toggling! You can customize the icon bar to move it out to a more prominent position.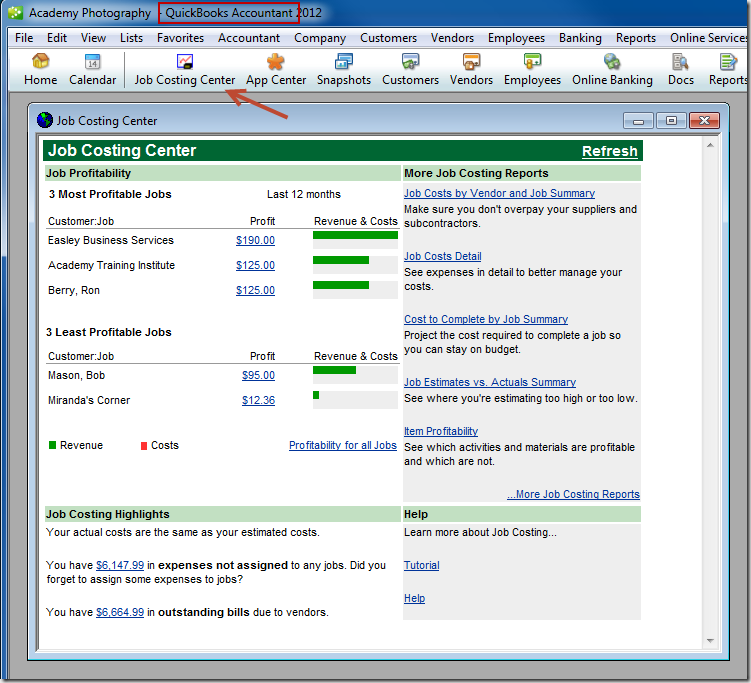 Simple! Now I don't have to toggle any more to find this feature!