Here's a common question – "How can I get a list of customers that I've added to my QuickBooks company file this last month". There are a couple of ways of doing this, let me show you a trick.
When you add a new customer to your QuickBooks company file, QuickBooks stores a time created field to the record. That's great! However, as far as I can tell, there is no QuickBooks report that lets you include this information.
Since it is in the database, one way to get to this information is to use a third party reporting tool such as Xpanded Reports or QQube. That makes it fairly easy, but you have to purchase that tool to make this work. The advantage here is that you don't have to do anything special to the record, the date is automatically set by QuickBooks. Here's what you could get using QQube, for example: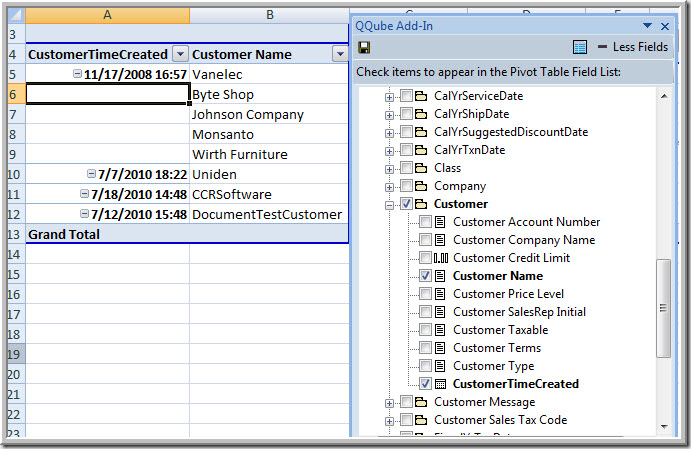 Another approach is to ad a custom field to the customer record, and record the date there. You can include the value in the custom field in reports in QuickBooks, but you cannot easily filter this field for a range of dates in any QuickBooks reports because QuickBooks treats this as just a text value.
This particular question came up in a discussion in Michelle Long's LinkedIn group Successful QuickBooks Consultants / Consulting – Accounting & Bookkeeping–Long for Success (she could have picked a shorter name!), and there was an excellent solution offered by Eugene Bergmen, a QuickBooks/Payroll Specialist and Consultant at North Wolf Productions  (and former technical support specialist at Intuit). Eugene suggests that you enter a start date in the Job Info tab in the customer record. You can then create a Customer Contact List report, add the job start date, and then filter for any range of dates that you wish.
Brilliant, Eugene!
Here is the Customer window: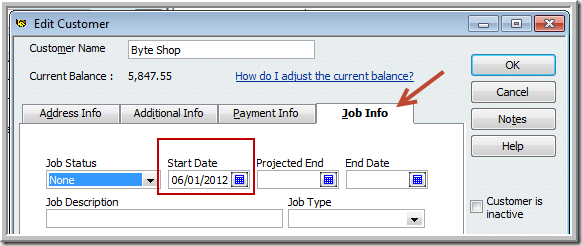 Modify the report to display the Start Date, if you wish: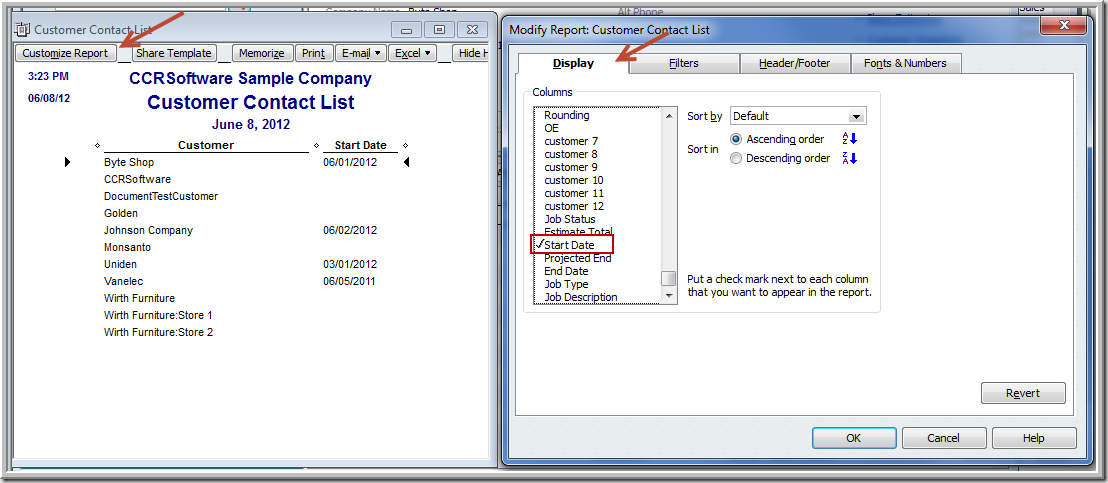 Filter for the Start Date that you wish: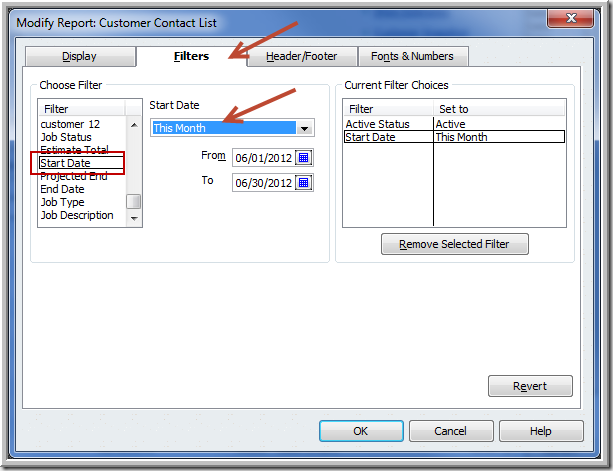 And here is your report!