When you use the Send button in QuickBooks 2012 to email a copy of an invoice (or, the Email button in QuickBooks 2013) the content of that email message is set in your Send Forms preferences. Here's a tip on how to insert the invoice number in the subject line of that invoice.
Here's a typical setup for your send forms preference: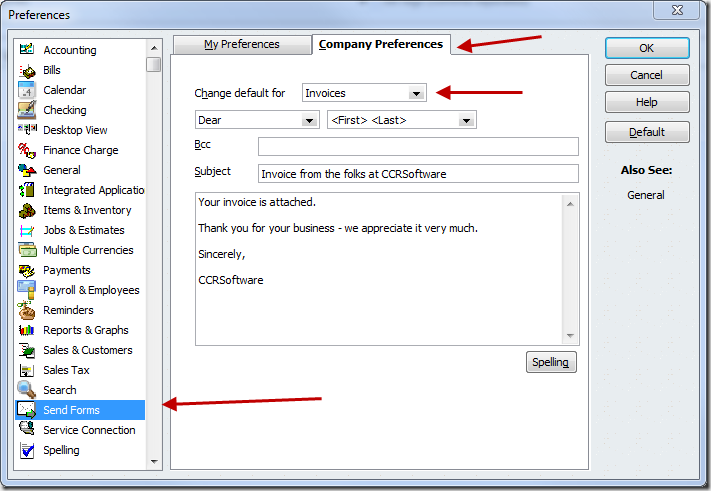 You can edit the Subject line an insert the tag "<NUM>". This will make QuickBooks insert the invoice number at this point.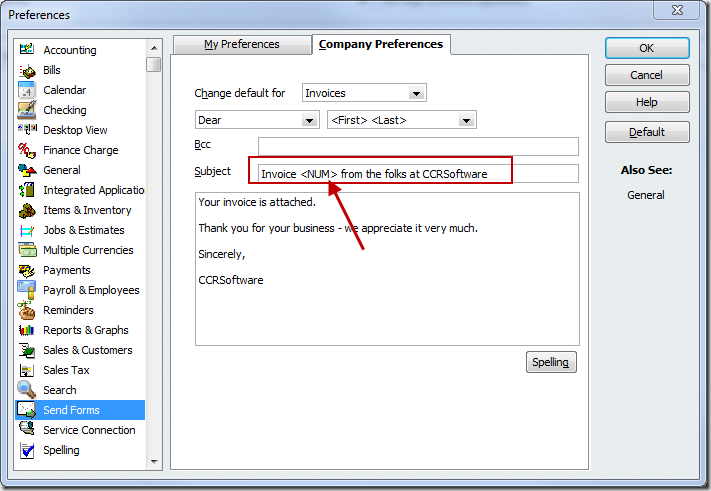 As you can see, the email preview shows the invoice number.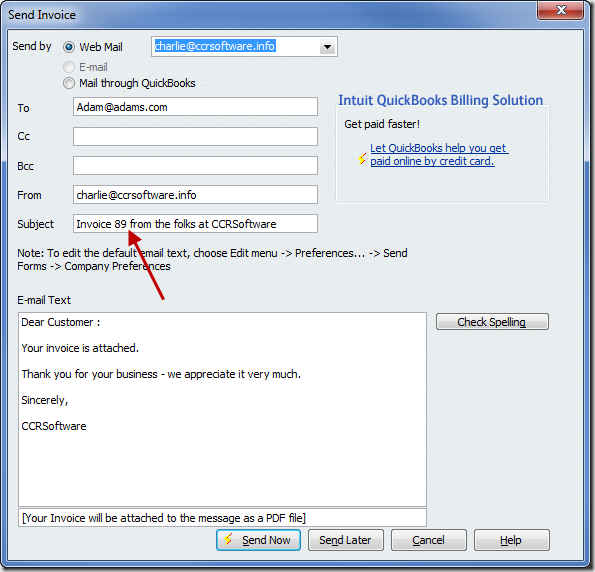 Very handy! This works in QuickBooks 2012 and 2013, it might not be available in older versions (I haven't looked). You cannot use this in the body of the email message. Note also that special characters in the invoice number are stripped out – in QuickBooks I might have "2013-001" but in the email it will show as "2013001".