I've been seeing a lot of discussions, and confusion, relating to a messaging change that Intuit implemented in QuickBooks 2013 recently. It seemed like a small change to me when I first noticed this, but in this day and age of malware and "free performance update" scams there have been people questioning if this is a scam or a valid notice. Let me assure you, if you see the notice that I describe below, everything is OK.
QuickBooks Update Notices – Old Style
Periodically Intuit will release a maintenance update for the supported versions of QuickBooks. If you have enabled the Automatic Update feature in your installation of QuickBooks, whenever one of these new releases is available your program will quietly download the update in the background. After the update is completely ready, the next time that you start QuickBooks you would see an "update notice" similar to the following: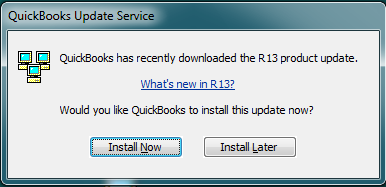 This is pretty straight forward – it tells you that QuickBooks downloaded a product update, it tells you what the revision number is (R13 in the example above), it gives you a link to see what the changes are, it gives you an option to install now or later.
Free QuickBooks Performance Update – The New Style
Starting with the 2013 R7 release, QuickBooks 2013 users started seeing a new notice.

I'm not a fan of this new notice format.
It doesn't tell me what revision is being installed. I want to know, because sometimes there are updates that should be skipped (such as, the infamous QuickBooks 2013 R7 release).
This notice sounds like one of those malware PC performance scams. It doesn't say it is a "product update", instead it talks about being a "performance update", and that sounds a bit suspicious to me.
I'm not the only person with some concerns about this – there have been several discussions in LinkedIn where people have questioned if this is some sort of malware popping up. It is reminiscent of the kind of malware scam that I recently removed from my daughter's computer, when she clicked on a popup that told her that there were problems that should be fixed on her computer (and wow, did that take a lot of work to remove all the malware that this installed!).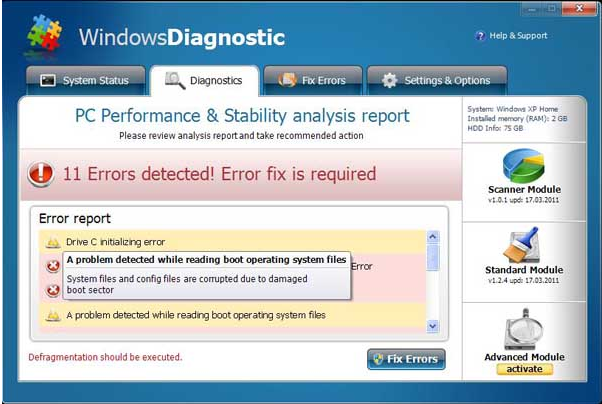 In Intuit's defense, I will note that the title bar still has the same service name, that there is still a link that provides details on what's new (and you can see what the new revision is at that site). So this isn't a big issue – once we recognize that there is a change in this dialog window, we can all rest assured that it is legitimate. So, don't worry, it's OK, this is not a scam, it is safe to install (at least, as safe as the update is itself). I believe that Intuit is working on a change in the wording for this in future releases of 2013, and probably in a future release of 2014, but I'm not sure what that change will look like. Don't you wish, however, that Intuit would tell us when they make changes like this? I never saw ANY sort of notice that there was a change.