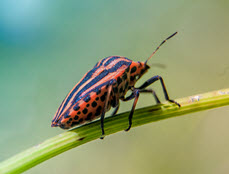 It would be fun to have a comprehensive list of QuickBooks bugs, at least as far as the desktop product. Want to help?
Over the years I've tried to build a list like that, on several occasions. I never keep up with that, though, because it tends to be an exercise in frustration. When Intuit releases a new "year" of QuickBooks desktop, they almost never list what bugs they have fixed. I know that they fix some each year, but which ones? If I build a list, then each year I would have to check each one against the new product, and that becomes very tedious. Besides, doesn't it always seem that Intuit ignores the bugs that affect you the most?
In all fairness, I do understand that one person's bug is another person's feature. I learned that in my years as a software developer – if you fix a particular bug then someone is going to complain that you removed something from the program that they were  taking advantage of. Or that the fix you put in place made the program harder to use (even though that was necessary to resolve the bug).
So, why am I asking for your help in building a list of QuickBooks bugs this time around? Well, after my recent article QuickBooks Desktop Is Alive and Well, I was asked by some folks at Intuit if I could give them my list of bugs to fix. Embarrassing! I don't have a list! Even though I complain about there being bugs in the program.
Please help me list the things in QuickBooks desktop that you consider to be a bug!
I want reproducible "bugs", not complaints about how you think Intuit has treated you poorly for some reason.
I'm not looking for a list of features that should be there. That is a different discussion for another time.
Let's also not get into a discussion about Intuit's "discontinuation" policy, which I happen to dislike, but which isn't a "bug"
Thanks!
Category: General Tips
Charlie Russell is the founder of CCRSoftware. He's been involved with the small business software industry since the mid 70's, focusing on inventory and accounting software for small businesses. Charlie is a Certified Advanced QuickBooks ProAdvisor. Look for Charlie's articles in the Accountex Report blog, as well as his California Wildflower Hikes blog.