As is their policy, Intuit has announced that they are discontinuing an older version of QuickBooks. If you are using QuickBooks 2016 (Windows and Mac) then you won't be able to use certain services and features after May 31, 2019.  Let's see what the impact will be on your business.
For details beyond what I provide here see this Intuit support document on Intuit's disco (discontinuation) policy.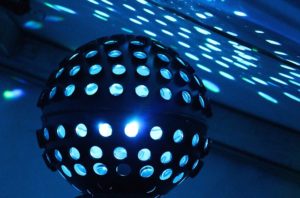 What this means is that for the QuickBooks 2016 desktop products:
QuickBooks 2016 will continue to work after this date, for basic accounting functions.
Any service that relies on an Intuit server (such as desktop payroll, online banking, etc.) will no longer be functional in this release.
Live technical support will no longer be available from Intuit.
Intuit will not guarantee that you can register products or retrieve keycodes (although, in general I find that this hasn't been an issue, for at least a few years following discontinuation).
Intuit will not provide replacement CDs or manuals, although you can download older products.
There will be no further updates to the program.
This applies to the following products:
QuickBooks Pro 2016
QuickBooks Premier 2016
QuickBooks Desktop Accountant 2016
QuickBooks for Mac 2016
QuickBooks Enterprise Solutions V16
If loss of any of these services are a problem for your business, you can upgrade to a more current version to continue getting support.
Services Discontinued for QuickBooks Pro, Premier, Enterprise and Mac 2016
After May 31, 2019, you will no longer be able to use the following services if you are using one of the 2016 products (note that not all of these were available to Mac users):
Basic, Standard, Enhanced or Assisted Payroll: After the cutoff, QuickBooks 2016 will no longer automatically calculate correct payroll taxes, provide updated forms, or send your payroll data.
Worker's Comp: You will no longer be able to process Worker's Comp Payments through QuickBooks 2016.
QuickBooks Workforce (formerly ViewMyPaycheck): You and your employees will no longer have access to QuickBooks Workforce.
QuickBooks Merchant Services will no longer process credit card transactions through QuickBooks 2016, although you can still process outside of QB. You also will not be able to receive downloaded credit card information.
Recurring Payments will no longer be downloaded
Automatic Credit Card Billing will be discontinued. You won't be able to download transactions, your customer profiles will be deleted, and you will not be able to access the data you entered there.
eInvoice mailing will no longer be enabled.
Intuit Check Solutions will no longer process transactions in QuickBooks 2016 (you can still process outside of QB).
Live Technical Support will no longer be available. If you have an active QuickBooks Care Protection Plan, support will end when the plan is due for renewal (monthly, 90 day, or annual).
Accountant's Copy File Transfer (ACFT) service will no longer work with QuickBooks 2016.
Multicurrency Exchange Rates will no longer be available for enabling or updating.
Bill Pay will no longer be available.
Online Backup will no longer be available when your support plan expires.
Online Banking, such as downloading transactions or sending/receiving online payments, will no longer work. If you try, it will show you one of several different error messages (depending on your download method) if you attempt to download transactions, send online payments, or send online transfers. One example would be "QuickBooks is unable to verify the Financial Institution Information for this Download."
Those are the services that Intuit specifically mentions, but I believe that there are other services not listed that will no longer work after the discontinuation date. Here's list of the other services that I expect will not be provided for QuickBooks 2016 after the disco date, based on what we've seen in prior years:
1099: You might not be able to launch the 1099 Wizard.  You still should be able to use an add-on 1099 e-filing service, though.
Contributed Reports: You should not be able to contribute reports and you should not be able to access any new reports on that platform.
QuickBooks email (the internal QuickBooks mail service for emailing invoices), which is generally associated with one of the services listed earlier, should no longer be available.
Third party add-on products should not be directly affected by this – but you should check with your vendor to see what their policy is.
What Should You Do?
If you are using QuickBooks, the standard answer is, "Now is the time to upgrade."
There are four areas of concern when upgrading:
What features have changed? Intuit is adding fewer new features every year, and moving from 2016 to 2019 isn't going to be as traumatic a change as has occurred in some prior years. These articles can give you some idea of what to expect:

Have system requirements changed? This might be a problem for some people. QuickBooks 2019 isn't supported on all of the operating systems that QuickBooks 2016 worked on.  Windows Vista, for example, is no longer supported. See this system requirements page for details.
Converting your QuickBooks company file. Upgrading of your QuickBooks data should be relatively painless going from QB 2016 to 2019, although there can sometimes be problems. Before you install the upgrade, make sure you have a good backup of your company file. You should do a verify of the database before conversion, to see if there are any glitches. If there are, they can interfere with the conversion. We recommend that you work with a knowledgeable consultant in performing your upgrade so that you don't lose any time in working out the details. However, essentially all you must do is to install the new program and open your old file with that new program. QuickBooks 2019 will handle the conversion automatically.
HOWEVER – keep in mind that your basic QuickBooks 2016 product will continue to work for your basic business needs as long as you aren't relying on the services I listed.
If you are a QuickBooks consultant, you need to check with your clients so that they understand what will be changing in May. Don't let them be surprised when things stop working – evaluate their needs and see if they will lose anything crucial to their operation. Keep in mind that sometimes upgrading to a new release takes a bit of time and effort. You want to make plans so that this can be done in an orderly fashion, rather than as a last-minute scramble when they find that things aren't working right.
My recommendation would be to talk to clients about this now, to prepare them for the changes. From what I can see, there is no major reason to not upgrade to QuickBooks 2019 at this time. Don't wait until May – if you run into any conversion problems (which can happen), you don't want to have to deal with that in a hurry, as things like credit card processing stop working.
There are alternatives, of course:
Many of the discontinued services are available through other sources. There are payroll systems, merchant services systems, that will continue to work with older versions of QuickBooks.
If you subscribe to the QuickBooks Pro Plus and QuickBooks Premier Plus programs, you are paying a monthly subscription fee, and therefore the latest version is available to you for no additional charge. Enterprise users are on a subscription plan, which provides an upgrade.
Move to any online accounting product and you'll (almost) always be using the most current version of that product. Unfortunately, this isn't always a viable option for many desktop users, due to the smaller number of features currently provided by most online products.
What Do I Think?
Every year, when Intuit sunsets an older version of QuickBooks, we hear a great outcry over the practice. "How can Intuit disable the product that we bought?!"
I do have some sympathy for what Intuit is doing, but I don't entirely agree with the policy when you look at the bigger picture.
While I do believe that it is appropriate for Intuit to discontinue support for older products, particularly with features that require an online services of some sort, I also believe that a software provider should make it relatively simple to upgrade your product to the latest version. This is where I think the Intuit policy fails. If you are using the older product and you must upgrade to the current product so that you can continue to use these services, Intuit should provide a low-cost upgrade path. Intuit does offer a small upgrade discount through the "disco" page, but it isn't very big. I think that a reasonable upgrade pricing plan would resolve a lot of issues as far as I'm concerned. But I just don't see Intuit doing that.